Get Genie is a social enterprise under the arm of ComfortDelGro and established as a Business For Good by raiSE, the Singapore Centre for Social Enterprise. Since 2016, we have been running two social programmes "TOWKAY" and "Gift It Forward".
A member of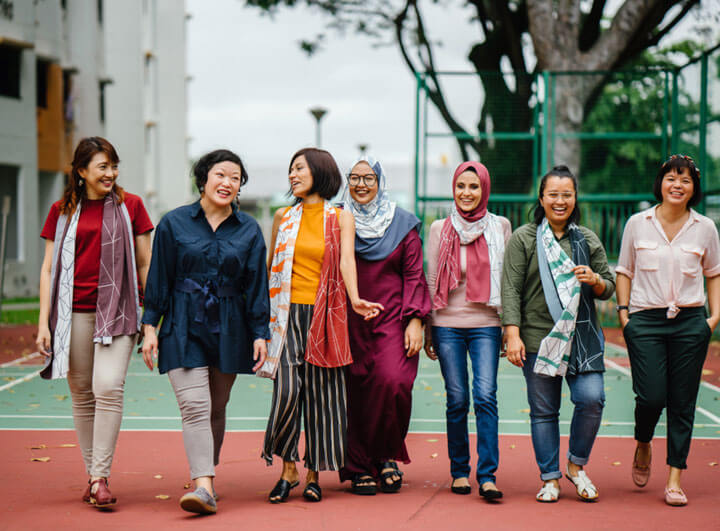 Social Milestone
Since 2016, Get Genie is continuing to impact the lives of our beneficiaries through our social mission by providing them with training and employment. We are constantly on the look-out for opportunities to partner with VWOs to place more beneficiaries into roles within Get Genie.
8 Beneficiaries Employed
6 Micro-Entrepreneurs Groomed
120 Training Hours
Average Income Increment
Employment & Advocacy
As part of an ongoing commitment to provide holistic support we are extending flexible employment to more beneficiaries (current and new) to carry out client services such as office cleaning, pantry stocking, and brand promotions under marketing services - among others.
Although they are usually relegated to the background and often go unnoticed by others while performing their work, Get Genie seeks to elevate the value of our janitors and custodians, and to advocate the important work that they do.
Sustainability & Partnership With Method
As a subsidiary of ComfortDelGro Group and in accordance to their key strategy pillar of going green, Get Genie's cleaning division has partnered with Corlison Pte Ltd to use Method products for our office cleaning operations.

Founded in 2000, Method is the pioneer of premium planet-friendly and design-driven home, fabric and personal care products. Method has pledged to ensure that their products truly strive for sustainability — from the safety of the materials they are made from, to the ways they are made and shipped, to the partners they work with in their supply chain. Method products used contain no harmful ingredients and are predominantly made from naturally derived ingredients.